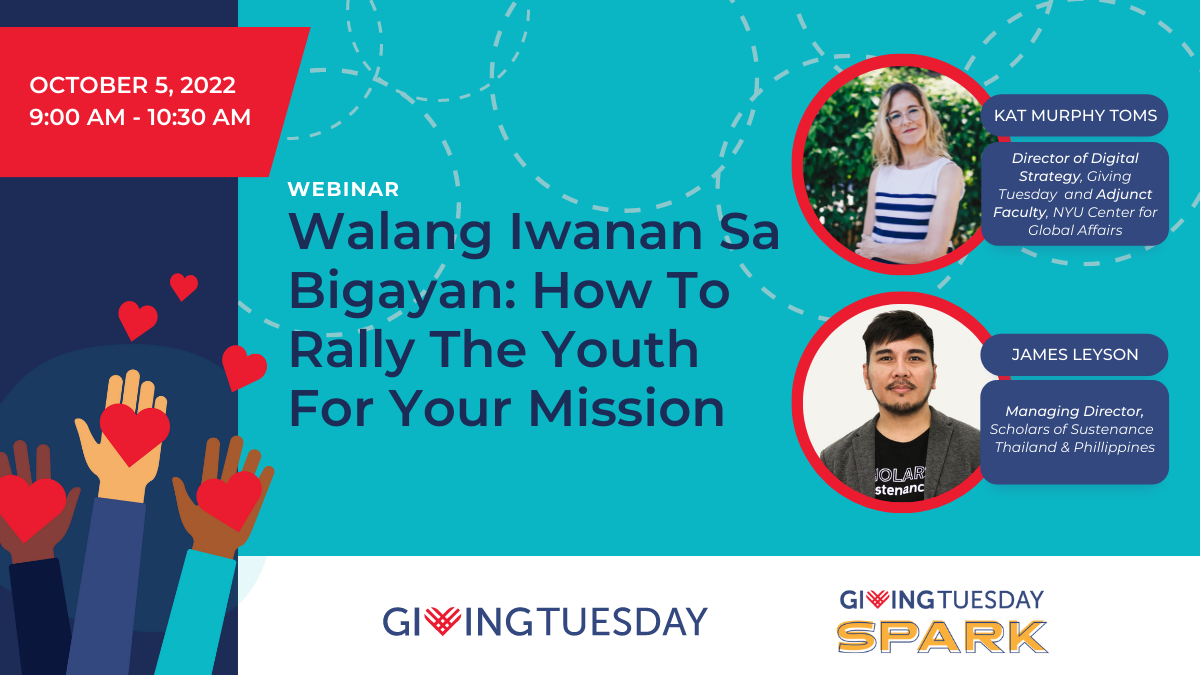 Greetings from GivingTuesday Philippines!
How can you inspire young minds to celebrate acts of generosity and contribute to the greater mission of giving?
Find out how at our webinar, "Walang Iwanan Sa Bigayan: How To Rally The Youth For Your Mission" on October 5, 2022 (Wednesday) from 9:00 AM to 10:30 AM (Philippine time).
Join our speakers Kathleen Murphy Toms, Director of Digital Strategy for GivingTuesday, and James Leyson, Managing Director of SOS Thailand & Philippines, as they shed light on how nonprofits can engage with young people for their mission under GivingTuesday and beyond.
Register to join on Zoom through this link: https://bit.ly/GivingTuesdayPH2022
Together, let's inspire giving and celebrate kindness. See you there!